Experiments in Wood Carving
Using ceder to create a beard comb!
Posted on Sat, 23 Jan 2016 12:00:00 MST by Aaron Bieber
Ceder Beard Comb!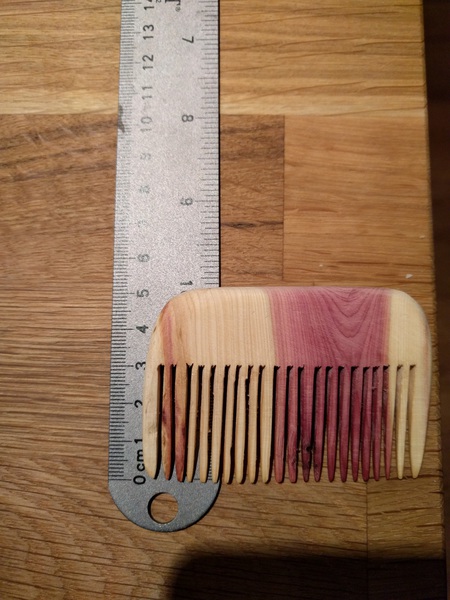 First attempt at a beard comb made of wood! Found it very easy to carve compared to bone!
It's a little rough around the edges.. I need to figure out a good way to make the teeth a bit more even!